Czech National Champs
was one of the important races for me this season. It was also one of the goals to achieve.
The race came back to Spindleruv Mlyn after two years, where is one of the best tracks in our country, at least the gnarliest one.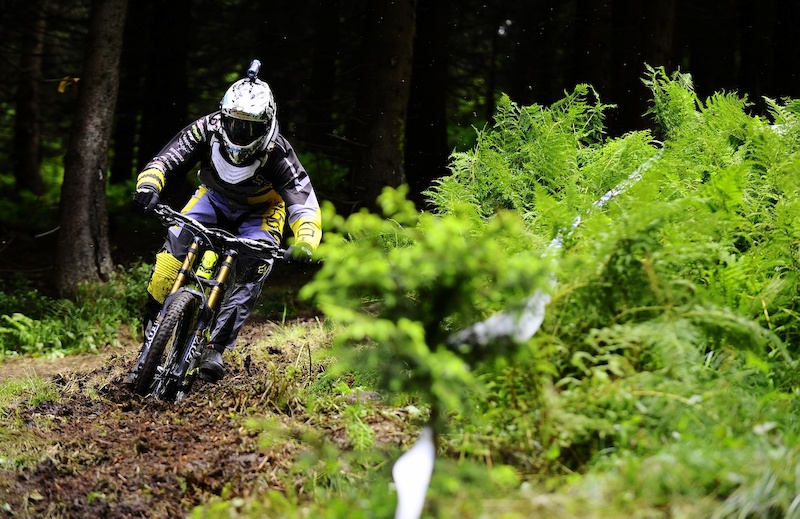 I arrived straight from Crankworx EU (about 1500km) so I skipped the training on Friday. Nothing to worry about, as it was raining almost whole day anyway.
I did a trackwalk, and a few runs right after on the Saturday and was ready to race.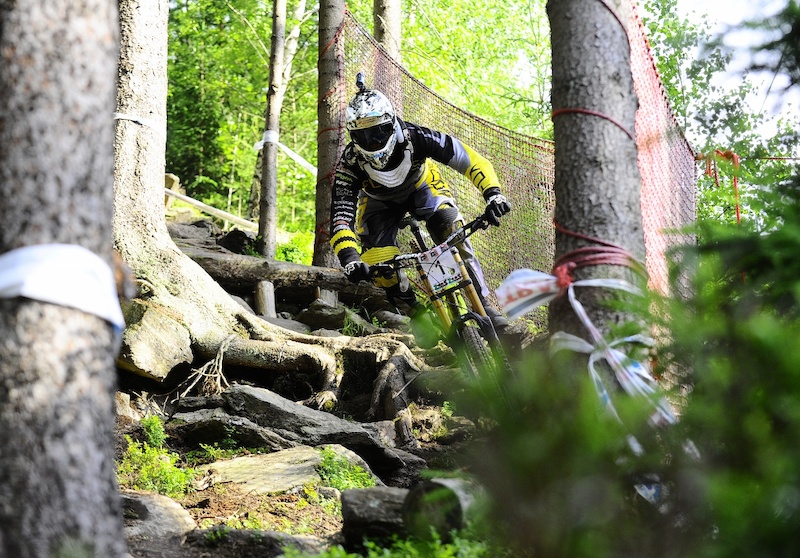 I was feeling really confident the whole time aboard my Banshee Legend with slightly rised Spank cockpit for the steep track. I simply knew that I could win it when I was in the start hut if I put a solid run together. I really enjoyed the ride until half way down the track when I started to think too much about not messing it up, and not crashing. I slowed down a bit to keep the things safe and
made it to the finish with the fastest time!
It is pretty good to get the title again after two years of bad luck (crash and injury).
This result was also important, because it simply is my
flight ticket to PMB – World Champs!!!
Guys from my team also did solid job. Stanley finished 4th with injured knee and Simon, my brother is still improving – 11th place this week for him.